One of the most critical aspects of your business is your bookkeeping. Having a trusted and competent bookkeeper can keep things running smoothly and your stress at bay. If you have the right person on your team, you'll have an idea of where your company stands financially. You'll also have a better understanding of what strategic decisions you need to make.
Finding the right bookkeeper isn't an easy task, and it can come with complications. You want to be confident that the person on your team is doing more good than harm. Here are a few signs that it might be time to part ways with your bookkeeper.
They lack industry knowledge
A bookkeeper with ample years of experience is excellent, but if they lack experience in your industry, that can be detrimental to your business and its finances. As a business owner, you want to be confident in your bookkeeper's ability to effectively track and manage your finances. By having someone who has industry-specific experience, they're better equipped to provide feedback and understand your back-office. They can also suggest and utilize industry-specific tools and platforms to help manage your books, payroll, and invoicing. If your bookkeeper has difficulties understanding the intricacies of your business and industry, it may be time to look for another option.
They can't keep up with your growth
As your business grows, things are sure to become more complex and hectic. Whether the issues lie in the volume of work or the complexity of your finances, you want someone capable of keeping up and meeting deadlines. Falling behind on your bookkeeping can lead to a messy and costly situation. If your bookkeeper has had difficulties staying on track or is feeling overwhelmed, the next step might be to find another solution that can scale with you. Bringing on additional help from a controller or CFO might also be a great option depending on the situation.
Their knowledge of software platforms is outdated
With today's ever-evolving technology, there's always new software and tools entering the market to make our jobs a little easier. In recent years we've made a shift to cloud-based technology and have done away with desktop software that limits us to use on one computer and in one location. Today's accounting technology has helped simplify many daily processes. Some bookkeepers are more comfortable with or prefer desktop versions of software and may resist changing to cloud-based platforms. This resistance can impact your business and back-office tasks. It may be time to find someone familiar with today's leading technology. They'll be able to implement tools and platforms that can support your growth and bring significant benefits to your business.
You're the bookkeeper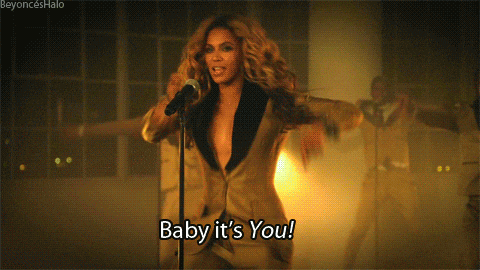 It's possible that it's time to give yourself a pink slip. Managing your books seems like an affordable and convenient decision for a small or new company. You likely don't have the funds to outsource or bring someone in-house for the task. However, as time goes on and your business grows, things become more complicated, and it may be time to get some additional help. When you find yourself unable to balance running a business AND handling the back office, the next step is to delegate the task.
Parting ways with a member of your team can be tough, but sometimes it's necessary if you've been unable to solve the problem. Whether you're already working with someone or are considering hiring some help, do your due diligence to ensure that your bookkeeper is the best fit. Be confident in their ability to perform the tasks necessary to keep things running smoothly and have skills that align with your business's needs. Before you make any decisions about your current situation, have another option readily available.
To learn more about our services and our team of bookkeepers, CFOs, Controllers, and tax experts, contact us to see how we can get your finances in order and keep them there.